A FACTORY IS SIMPLY A BUILDING WITH EQUIPMENT. A TRUSTED FABRICATION PARTNER IS AN INVESTMENT IN YOUR BRAND.
Find Out More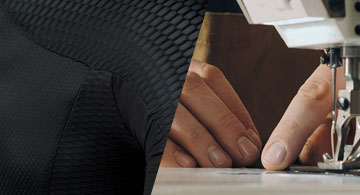 A FACTORY IS SIMPLY A BUILDING WITH EQUIPMENT. A TRUSTED FABRICATION PARTNER IS AN INVESTMENT IN YOUR BRAND.
Find Out How
"UAS is a result of our decades of learnings and frustrations –  as both customers and operators of apparel factories – that there are better solutions than the typical OEM factory model."
JUERGEN SPRICH / Owner / Partner / Eurobike Co-Founder / Racer / Industry Veteran / Entrepreneur / 2x European Downhill champion
WHY UNITED APPAREL SOLUTIONS
Fabrication Without Equal
For brands seeking a fully vertically integrated OEM/CoLAB resource, UAS offers deep functional textiles expertise, unmatched R&D capabilities, global/local design resources, advanced fabrication facilities, and broad logistical support.
The Difference is in Our DNA
While we are delighted to work as a more traditional manufacturing partner, what truly excites us is the opportunity to collaborate with customers to innovate, solve problems, enhance products, and challenge traditional business norms. Our mission is to make the complex simple and the complicated predictable.
Three Decades of Perfection
Our 30-plus-year heritage is built on the foundation of entrepreneurship, responsiveness, transparency, and hands-on management. Owned and led by former professional cyclists and a seasoned global team of sporting-goods industry product and brand experts, "Excellence at every level" is our driving passion.
PROUD PARTNER TO THE WORLD'S BEST BRANDS
United Apparel Solutions (UAS) is honored to be a proven partner to many of the most respected brands around the globe.
"United Apparel Solutions epitomizes excellence in cycling apparel production. Their expertise, cutting-edge technology, and sustainability focus align perfectly with MAAP's values. With a proven track record in quality and timeliness, they are integral to our brand's success."
OLIVER COUSINS / Co-Founder & CEO / MAAP
"Our passion is to drive high-precision, high-performance product development to levels never seen before."
DIDI RUEGG / Director of Product / Passionate Cyclist
WE ARE MUCH MORE THAN A FACTORY
UAS was created to be a specialist in achieving what the typical factory cannot. A factory is a building with equipment. A trusted fabrication partner is an investment in your brand. UAS creates high-performance sportswear and technical workwear solutions for World Tour cycling teams, Ironman champions, gravity specialists, and offroad pioneers, as well as for world-recognized cycling, tri, run, and sportswear brands. Our ethos of "Passion meets Precision" extends throughout every aspect of our organization.
Years Of Heritage, Passion and Precision
From pure OEM Fabrication to full ODM Collaboration, to Global Logistic Solutions, choose the services you need to succeed
Global Team Members Specializing in Precision Fabrication and customer support
Customer Service, Process and Design Locations Around the World
Years of Competition, Product, Brand and Marketing Expertise in the bicycle Industry
Languages Spoken Across Sales, Design, Development, and Production Teams
OUR FOCUS IS ON YOUR SUCCESS
Each facility focuses on delivering excellence in OEM, ODM and made-to-order Custom Apparel fabrication.
Strategic locations allow UAS to cater to diverse client needs and offer the perfect balance of innovation, development, quality and customer responsiveness.
UAS's made-to-order model delivers flexibility and speed-to-market for advanced OE customer demands.
OEM fabrication allows clients to benefit from a comprehensive, reliable source of diverse needs.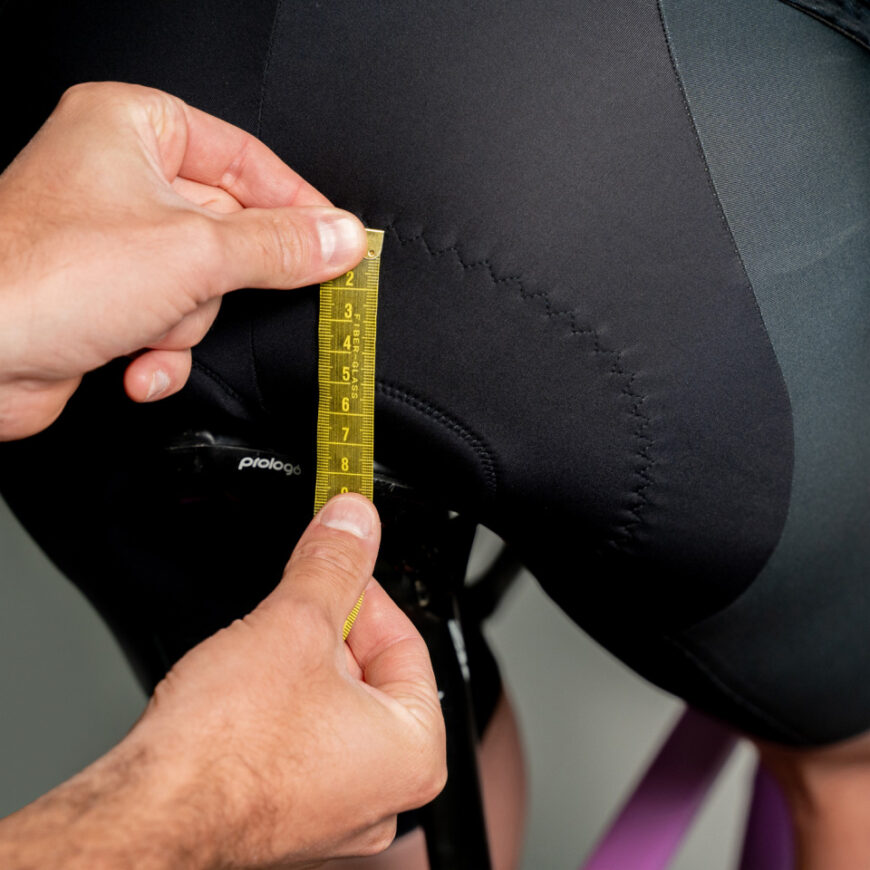 GLOBAL REACH. LOCAL EXPERTISE.
"UAS offers end-to-end solutions unmatched in our industry because we understand global macro market dynamics from regional micro levels."
JULIEN SCHNEIDER / Chief Business Officer / Ultra-cyclist / Paris-Brest-Paris finisher
GERMANY
Gerwigstrasse 4
79199 Kirchzarten
Germany
SWITZERLAND
Ringstrasse 4
9524 Zuzwil
Switzerland
NORTH AMERICA
3121 Longhorn Road Suite A
Boulder, CO 80302
USA
CHINA
DaLong Street, 511450, Panyu District
Guangzhou City, Guangdong Province,
China
AUSTRALIA
26/110 Bourke Road
Alexandria, NSW 2015
Australia
ASIA
W17,1/F,Liberal Factory Building 3, Wing Ming Street, Cheung Sha Wan
Hong Kong
UNITED KINGDOM
207 Regent Street
London, W1B 3HH
Great Britain
MYANMAR
Kanaung Min Thar Gyi Street,
Dagon Myothit(East) Township,
Yangon region, 11451
Myanmar